This turns out quite a bit weird, eh? I've sincerely been filling Social Media up with various attempts at getting the word out about my first single Why Should I Run?, and I haven't even touched this blog in months since my Schlager release. So, here we go.
It's out.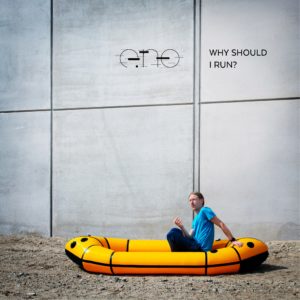 My very first single Why Should I Run?, taken from the forthcoming album to see the light of day on February 19, 2021, is a very positive, very uplifting, very electropop/synthpop/nu-disco song.
Yet, despite the easy-going feel, this song touches on what seems to have become a manner, a habit of our times: We're always running, ticking off to-do lists, running around in circles to get our deeds done, hardly take the time to savour the moment. I literally have had that experience myself not too rarely, not getting my rest at night while sifting uselessly through things that await, tasks I could easily attend to at daytime. Why Should I Run? tries to convince you to take that moment for yourself. It should be noted that there is a lovely video for it on YouTube, starring a stressed-out Mathias Baresel winding through the office 🙂 .
It's remixed.
I asked my friends from Berlin-based #Soulriders Tanga Elektra, and Elias, the drummer boy of the two, made me a fine Deep House remix: Why Should I Run (Boy DADA Remix).
It takes you on a darker, deeper trip than the positive original, and really plays out its roughly six minutes to elaborate on a more club-ready level. Note the intriguing live-played bass recorder lines a friend of Elias provided for the remix!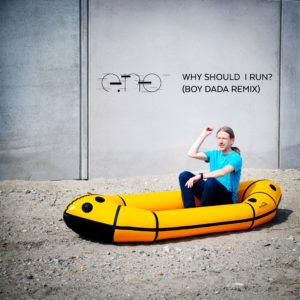 More to come!
As announced, there is much more around the corner. The album is finished, and the CD format goes into production in a few days. And I feel it has become a solid state-of-mind for my music as e.no, it feels really fresh and up-to-date for me. I originally planned it to be much more electronic, and in the end it turned out to be rather song-based, and surprisingly acoustic. With a lot of helping hands and people who contributed their own trade of musicality and talent at various ends of the album. But more of that when the time has come 🙂 .